Tuning Festa, at Okayama International Circuit is an annually event from Tuners, for Tuners. It consists of several smaller events, spread over one weekend and is the biggest tuning related event, in the Okayama Prefecture. For many it is the event of the year, to show with what they've been busy over the last months, or battle for the fastest lap time.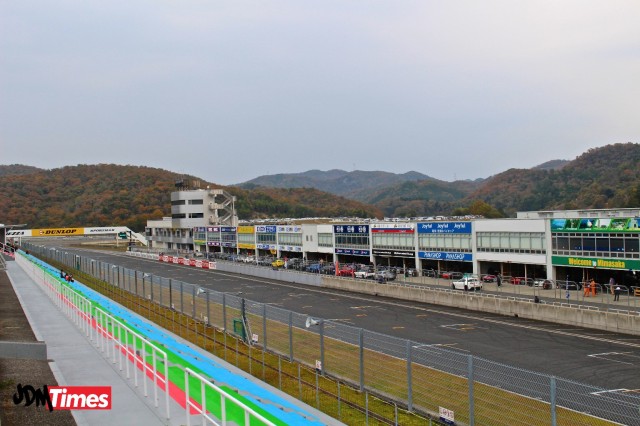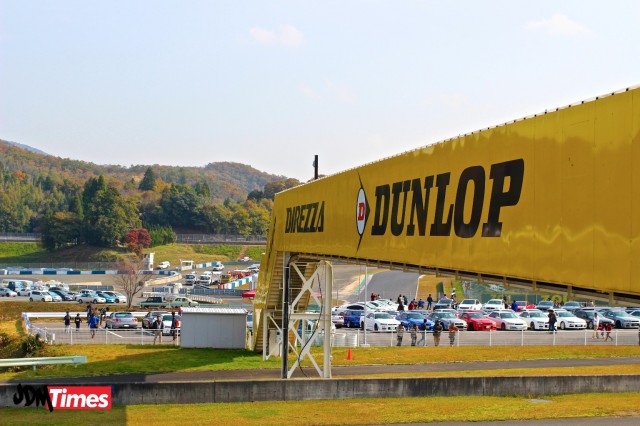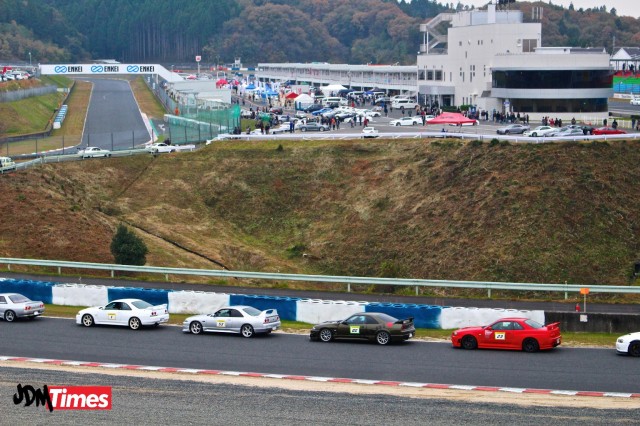 The major event is the Meister Cup Race Series finals, held at Okayama International Circuit. It consists of various classes, including an RX-8 and GT86 class, a Porsche class and a Fairlady Z class. The Cup is targeted at drivers and teams from the region, as all races are held on the Okayama International Circuit. With its diverse classes it is one of the most poplar events at the circuit.
Besides the Meister Cup, Tuning Festa also features the Super Tuners Battle, which is a classic Time Attack Event for tuners throughout the region. Similar to the Time Attack Battles on other circuits in Japan, various tuning shops and garages compete for the fastest lap time with their highly tuned street cars. A Time Attack is certainly worth a visit on every circuit!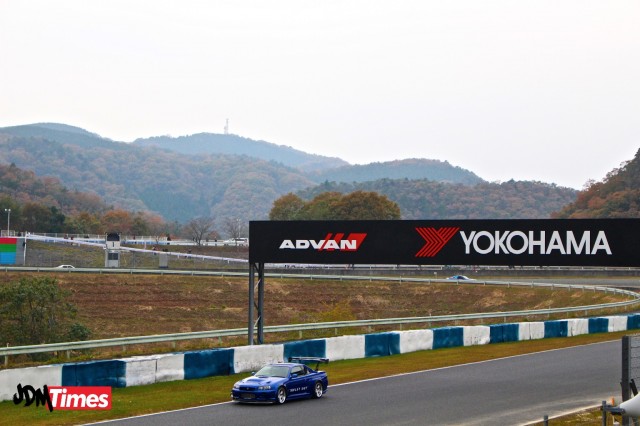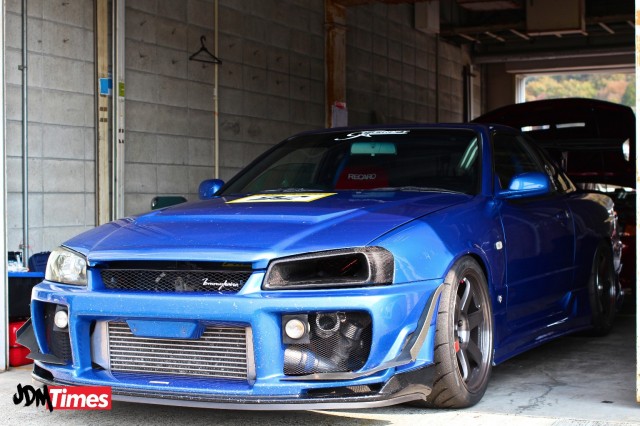 Besides the race events, you can also find custom shows for regular, as well as Kei-cars. The custom shows are hosted by the popular Tuning Magazine Video Option.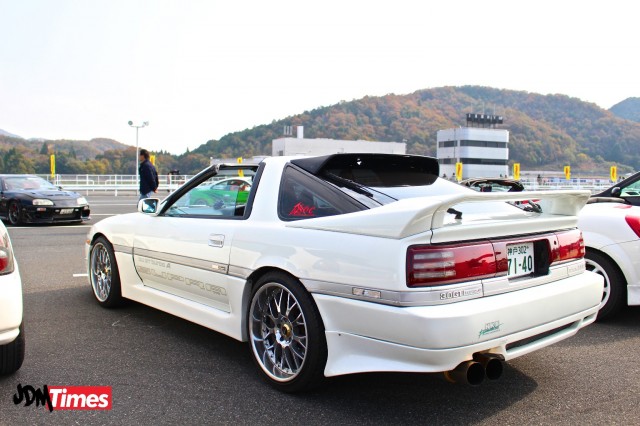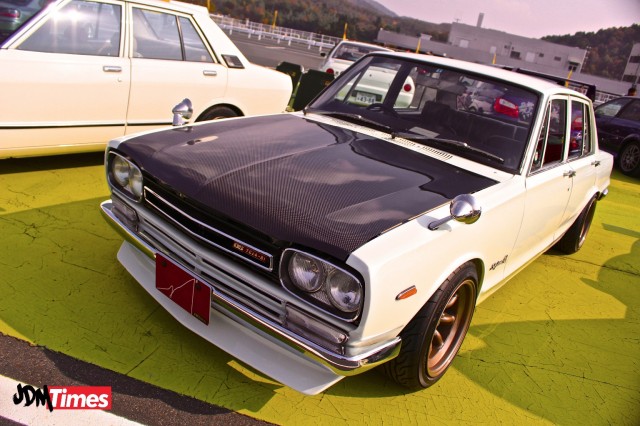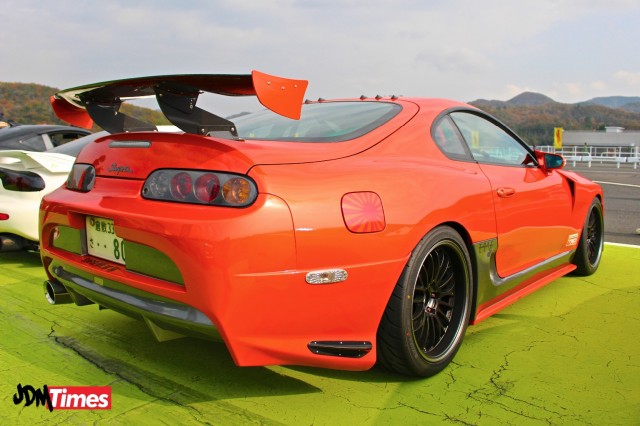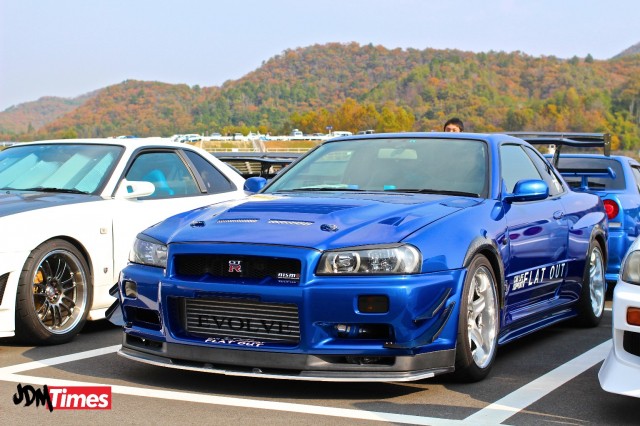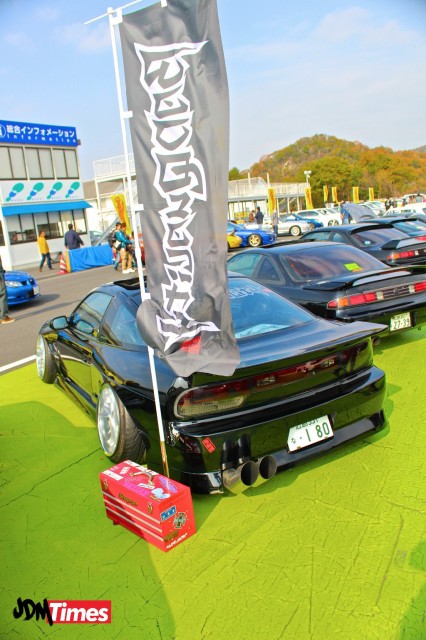 Of course, the parts manufacturers have booths as well and use the chance to show off their demo cars and products.
Rays showing off a selection of their wheels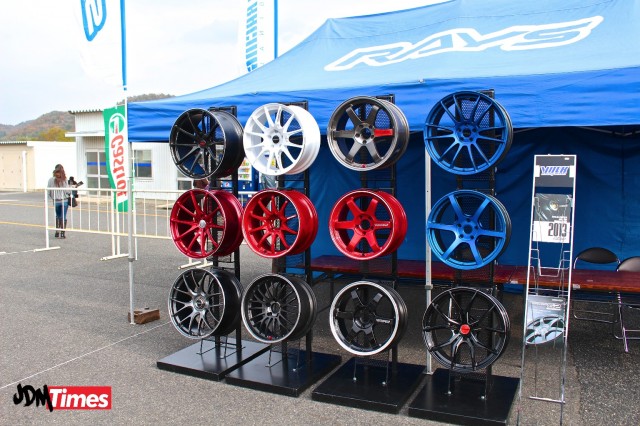 The super colourful drift style is becoming less prominent recently… I am quite happy about that.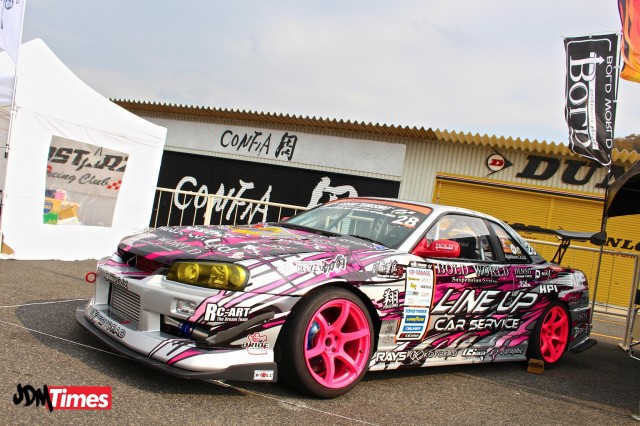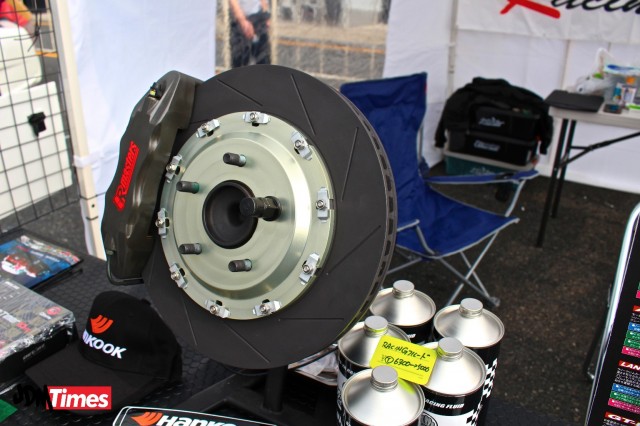 However, as with most car shows, it's the parking lot, where you can find the real gems!
Check out this super clean Skyline, fully modded!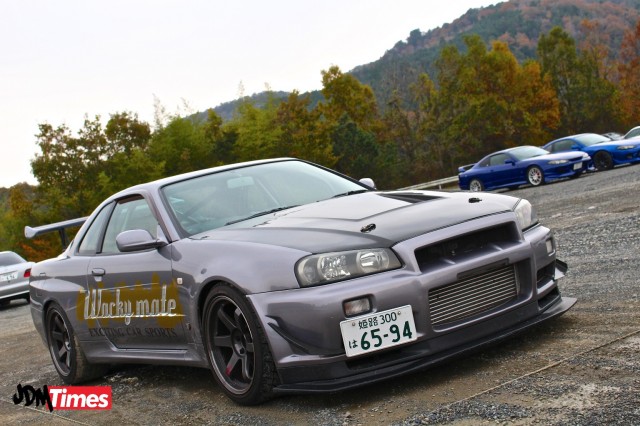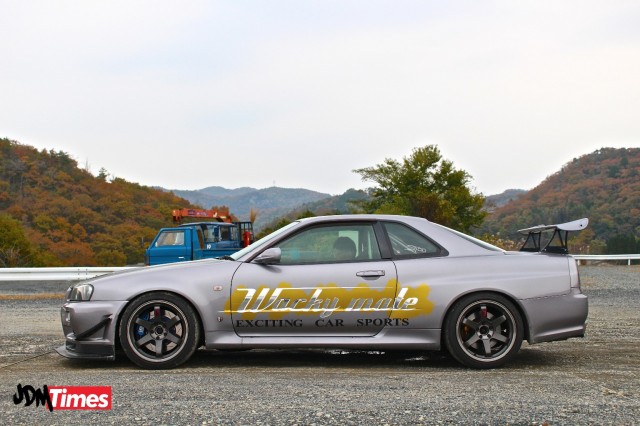 And this mint Trueno, which easily beats some of the old Skylines with its looks!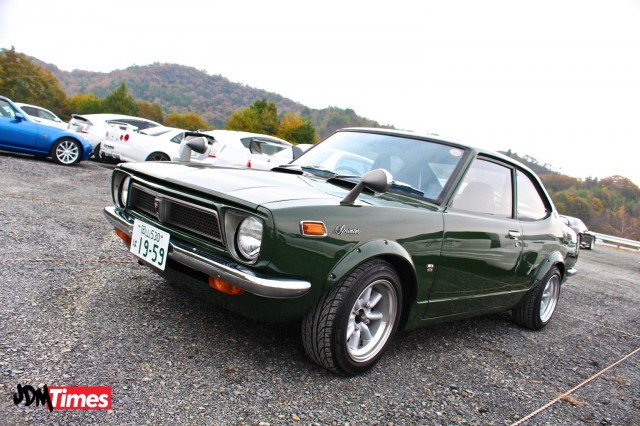 And there was also this bad boy TRD JGTC Supra. Street legal…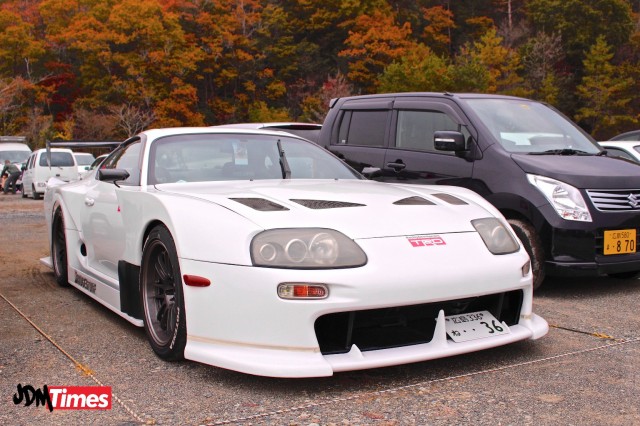 Shiny cars everywhere…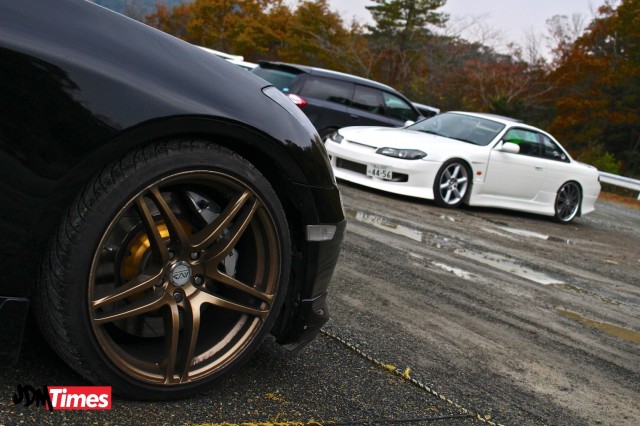 I enjoyed the event very much and will look forward to the Mazda Fan Festa in December, which is a similar event, solely for Mazda cars. If you like what you saw, I recommend to visit the Okayama International Circuit, even on a regular weekend. There are always quality cars to see there. People are friendly and open for a chat. Pit walks are no problem and you can get really close to the action. As with most circuits, it is also no problem to go for a spin in your own car, or rent a Go-Kart for a bit of fun!
Tuning Festa 2013 Gallery
About Okayama International Circuit