Original Runduce in Kurashiki, Japan has made quite a name for themselves. The shop is certainly one of the most respected tuners in the Okayama-ken area and just their demo cars are already worth a visit. We had a closer look at what they have to offer and they were nice enough to let us take some pictures too!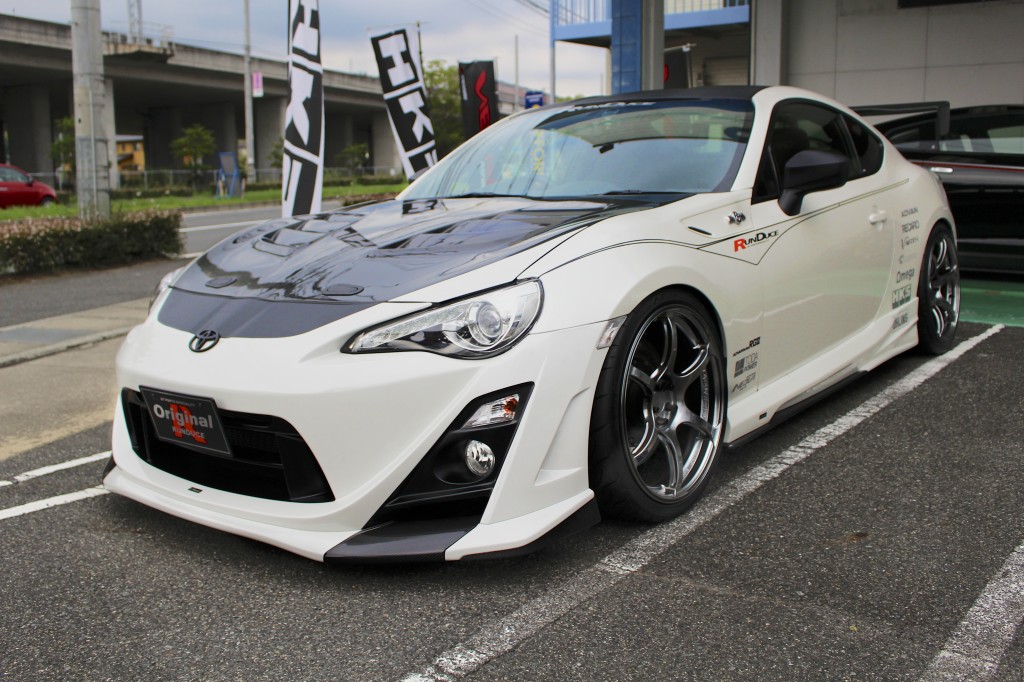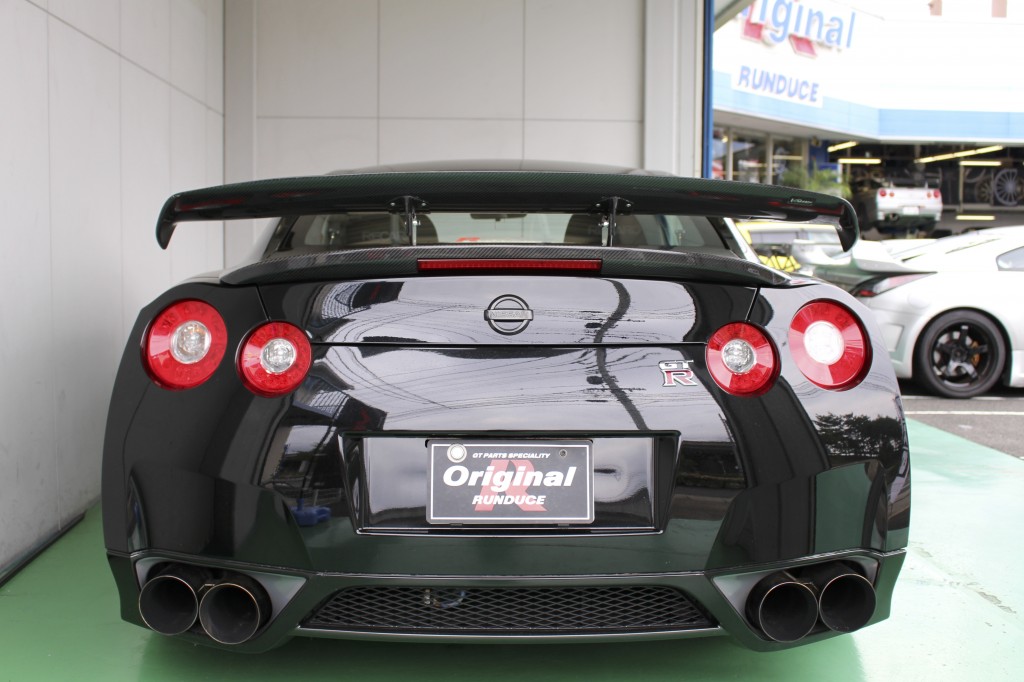 The shop, which is not far from the Kurashiki Central Station, features beautiful cars across their parking premises all day. Since they are an all brand tuner you can find Nissan GT-r's next to Toyota Celica's and Mitsubishi Lancers. A look at their customer cars license plates tells you, that this is not an ordinary local tuning shop. Customers from Hiroshima and even as far as Osaka, bringing their cars for a tune-up.
Original Runduce's garage services include everything from simple oil changes, over ECU setup, up to complete engine rebuilds. Even tho the parking space is already quite an experience, the insides of the shop is worth a visit as well.
Original Runduce Original Parts
The shop has parts from the well known manufacturers on display, including HKS, Apexi and Recaro. However, what makes a tuner special are their Original parts. Original Runduce has developed several branded items. Especially noteworthy is their 8 Pot Racing Brake Kit.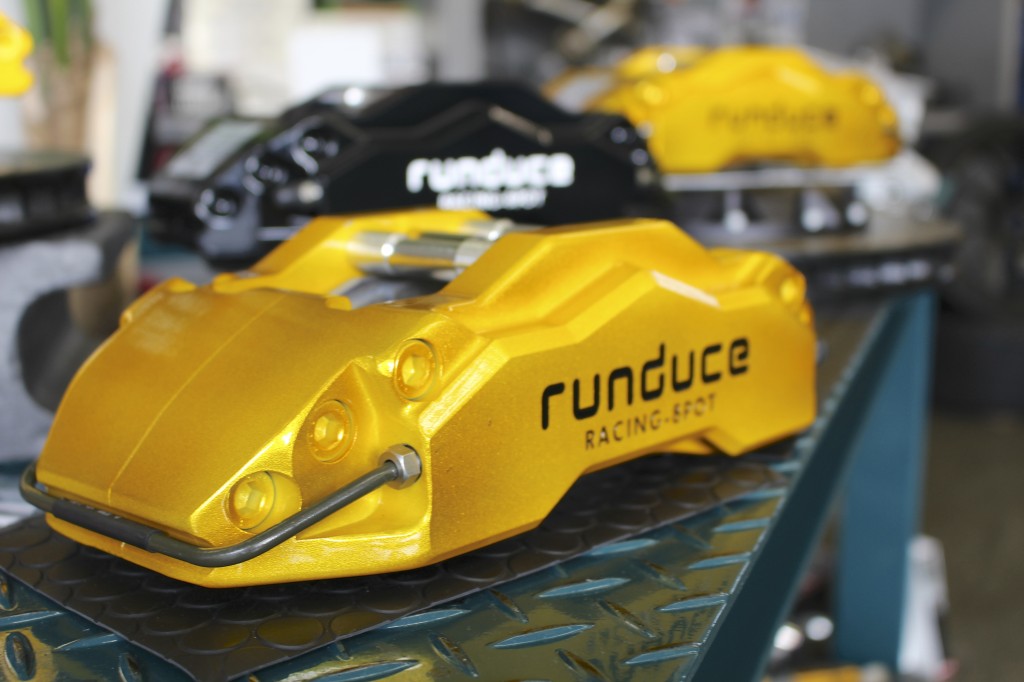 But also their Racing Suspension Kit is worth a look, or two (check out the one developed with Öhlins).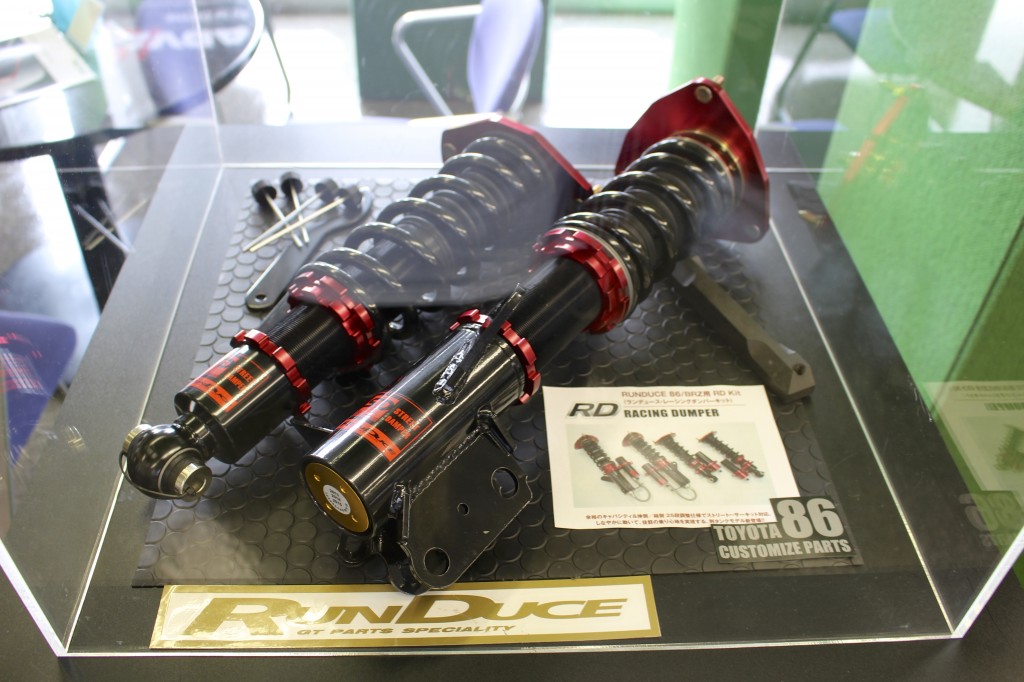 Various seats and turbos are also on display, and the friendly staff is happy to explain you the benefits of the various products. There is also a professional car audio team, who is happy to help you finding the right components and of course, offer their expertise in installation.
Original Runduce is also deeply involved in the local tuning scene. Therefore they host various events throughout the year including ride-outs, and product specific specials. Have a look at their website for sales specials, or the next product showcase, if you are in the area and make sure to give them a visit!
About Original Runduce