RE Miyoshi is a tuner from Kurashiki City, located in the Okayama prefecture of Japan. He specialises (as the name hints) in rotary engines, especially from Mazda. Their demo cars feature a fully street legal Mazda RX-7 FD3S, as well as a super rare RX-3.
Miyoshi-san senior used to work for Mazda in Hiroshima and is friends with the Head, of the Mazda Motorsports Department. Thus, you'll find some real gems amongst their stock, such as an original hood of a Mazda 787B.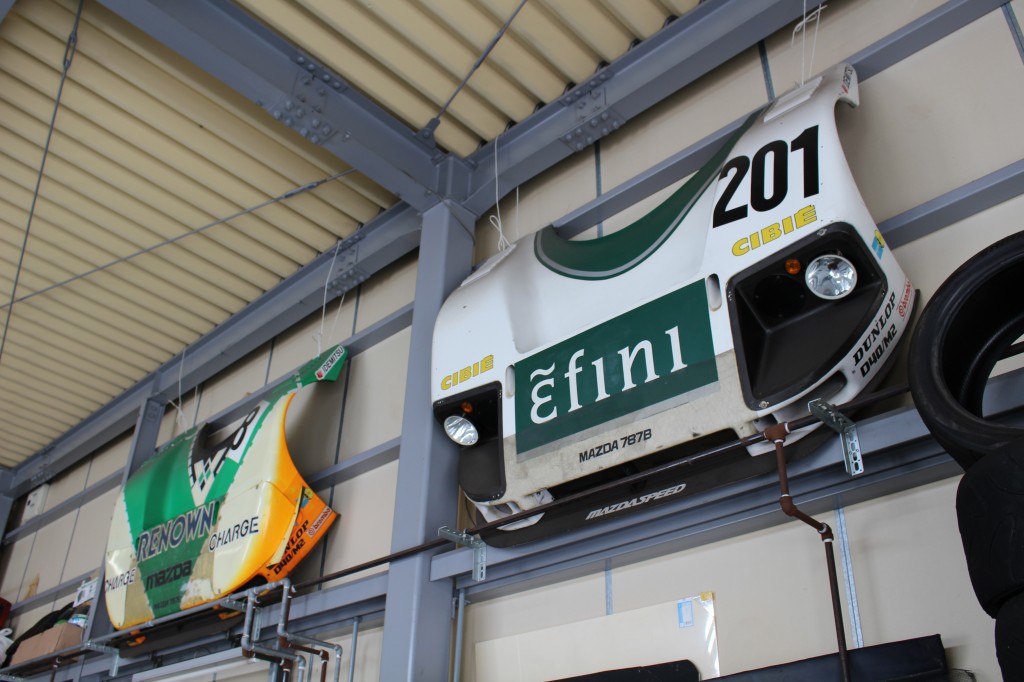 Miyoshi-san is a frequent participant of various events in the Okayama region, including the Mazda Fan Festa, held in Winter at the Okayama International Circuit. He also organizes Mazda centric ride-outs throughout the region and if you're lucky enough you might also spot him (or his sons) on the weekends around Washuzan Highlands.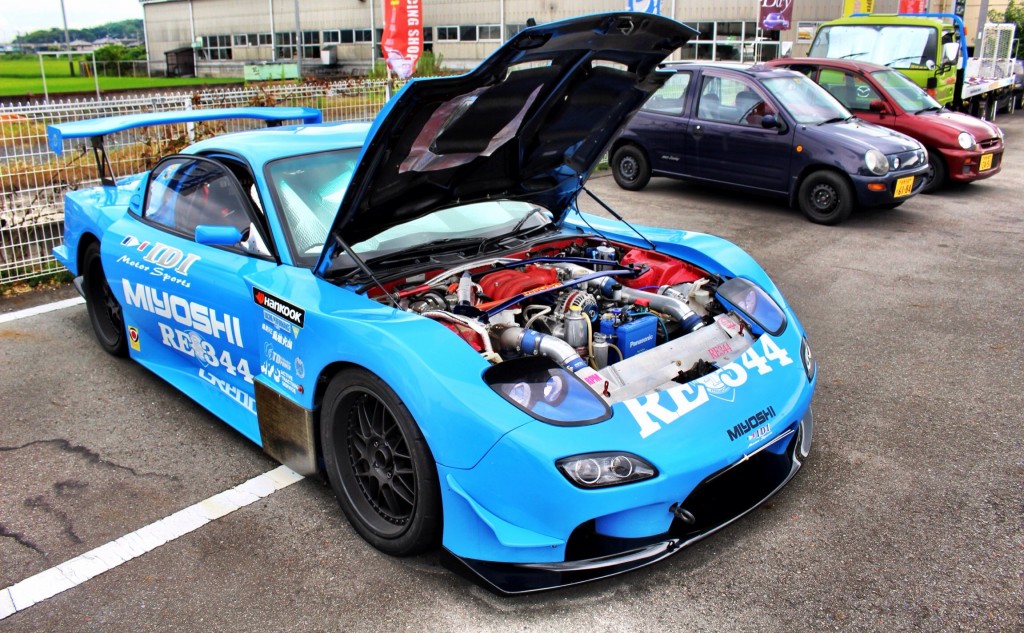 Besides automobile tuning, Miyoshi is also active in the Racing Kart scene of Japan. Known for his exquisit engine porting works (which can be also seen on his work on the RE's), his son participates in the Japanese kart racing series.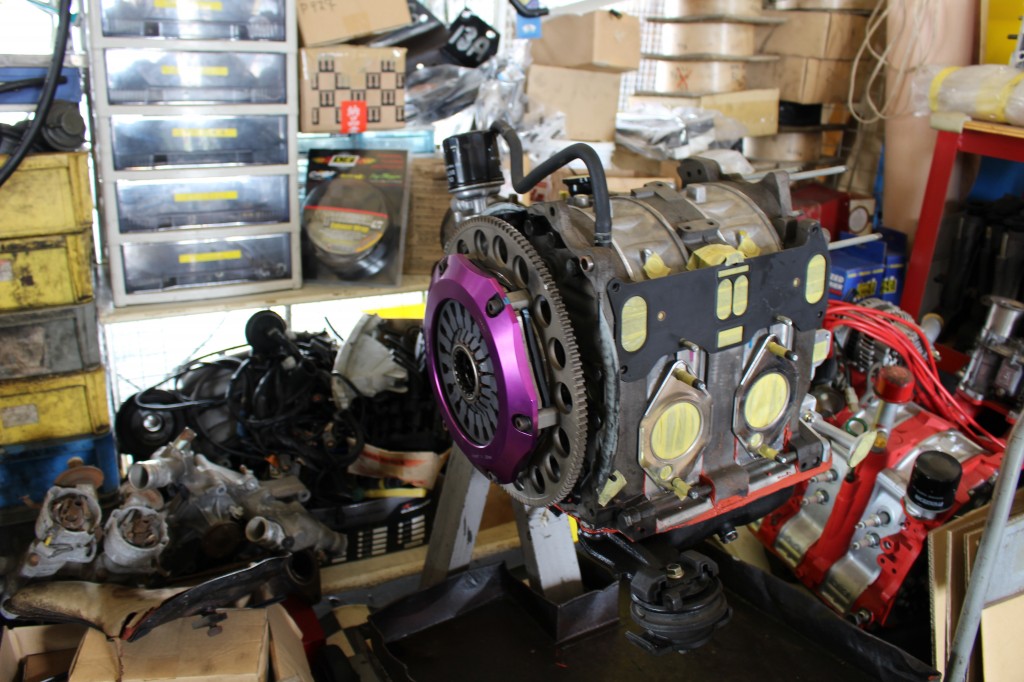 Miyoshi stocks various tuning parts for the RE's and works closely together with Mazdaspeed, Greddy, IDI Motor Sports and others. He also has some second hand cars on display, which have been thoroughly checked and maintained.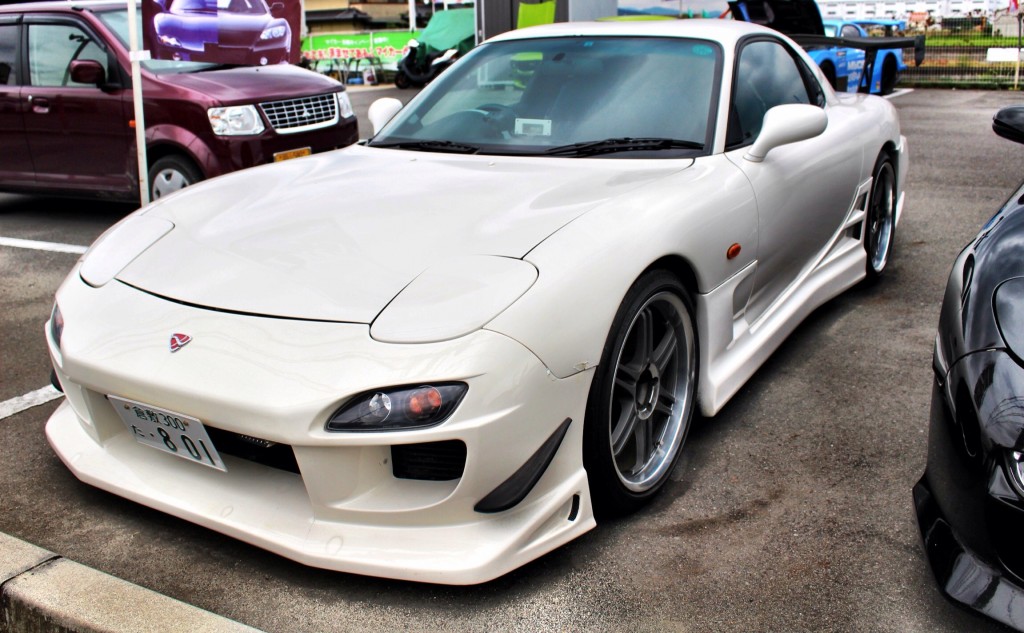 Miyoshi-san welcomes visitors and will be happy to show you around his workshop. Whilst I was there he was kind enough to fire up the RX-3 beast and let me take a seat in their FD3S demo car. I am sure looking forward visiting Miyoshi-san again and have a chat with him at the upcoming Mazda Fan Festa.
About RE Miyoshi